Summer Fun and Festivals in Louisville
School is out, the days are longer, and the festivals are planned. I have a line up of fun and festivals for you to check out this summer.
Lyndon Summer Festival (June 15-16) Carnival rides, food trucks, pony rides, free concerts, and activities for the kids.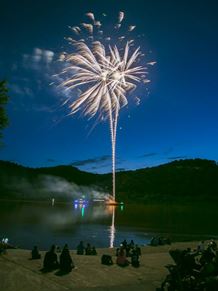 Riverview Independence Festival - Riverview Park (June 30) Festivities begin at 3pm. Listen to Country music, let the children play, mingle with the Louisville Mascots, and take advnatge of the patriotic photo booth. The fantastic firework show begins at 10:00 pm over the Ohio River.
Forecastle Festival - Watertower Park (July 13-15) World class concert celebration boasting a diverse lineup of the biggest names in contemporary independent music. Past headliners include Smashing Pumpkins, Outkast, Jack White, Bassnectar, The Flaming Lips, Beck, and My Morning Jacket. Events through out the festival benefit the Forecastle Foundation, a non-profit focused on preserving the most ecologically diverse areas on Earth.
Blues, Brews, and BBQ Festival - Watertower Park (July 21) Features New Orleans and Memphis-style blues, and pit BBQ smoke. You can also sample dozens of craft beers or enjoy one of the featured Sailor Jerry Rum or Four Roses Bourbon cocktails. Advance tickets are $10 or $15 at the gate, and children 10 and under are free. Click to the link for more information.